SERVICE AREA INCLUDES BUT IS NOT LIMITED TO... Albion Augusta Auburn Bangor Belgrade Belgrade Lakes Bowdoin Bowdoinham Bruinswick Burnham Canaan Cape Elizabeth Chelsea China Clinton Cornville Cumberland Detroit Dresden Durham Fairfield Farmingdale Fayette Farmington Falmouth Freeport Gardiner Gray Greene Hallowell Hartland Kents Hill Lewiston Lisbon Madison Manchester Monmouth Mount Vernon Newport New Gloucester Norridgewock Oakland Palermo Poland Portland Pittston Pittsfield Readfield Richmond Rome Sidney South Portland Skowhegan Somerville Smithfield St Albans TroyUnity Vassalboro Vienna Waterville Wayne Westbrook Whitefield Windsor Winslow Windham Winthrop WIlton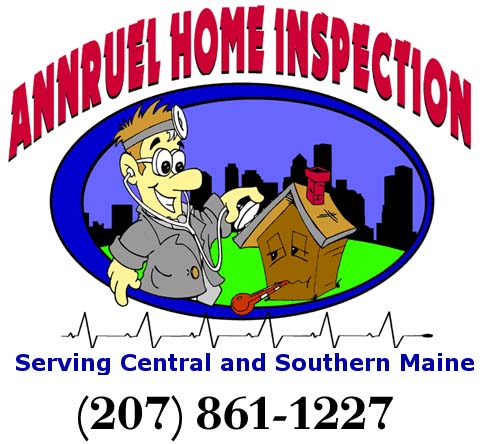 Mold Bacteria
and
Biological Contaminants

MOLD & AIR QUALITY EXPERTS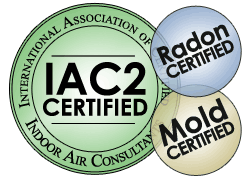 Several years ago we got a call from a Woman who had a water pipe freeze and caused some water damage in her home. Her Insurance company offered her $1,200 to cover the cost of repairs. She was not sure if she should accept this offer so she called us. After inspecting her home with our thermal Imaging camera, we detected that the water had gone into more areas than they could see. After showing them our report she told us they settled with her for $4,350. Water damage undetected will rapidly become a Mold and Air quality concern and will at a later date be very hard to have your insurance cover the damage. Your insurance company is not trying to short you at all; it is just that their adjusters do not have the proper equipment and training.

Moisture is the number one cause for Mold and air quality issues. A Mold Inspector is Not a health professional , so we can not advice you of the health concerns. Many times Water stains can be confused as mold especially around nails. Biological contaminants include bacteria, molds, mildew, viruses, animal dander and pet saliva, house dust, mites and pollen are all air quality issues to be aware of. There are many sources of these pollutants. Pollens originate from plants, viruses can be transmitted by people and animals, bacteria can be carried by people, animals, and soil and plant debris, and household pets are sources of saliva and animal dander. The protein in urine from rats and mice is a potent allergen. When it dries, it can become airborne. Contaminated central air handling systems can become breeding grounds for mold, mildew, and other sources of biological contaminants and can then distribute these contaminants through the home. Mold needs water to grow, but it can go in a sleep mode for long lengths of time without water waiting for it to return. I recommend watching it by checking the area on a monthly regiment of checking the humidity and moisture levels.
Take note of the the EPA site http://www2.epa.gov/mold and the CDC site http://www.cdc.gov/mold/basics.htm

Ten Things the EPA Says you Should Know about Mold

1) Potential health effects and symptoms associated with mold exposures include allergic reactions, asthma and other respiratory complaints.

2) There is no practical way to eliminate all mold and mold spores in the indoor environment; the way to control indoor mold growth is to control moisture.

3) If mold is a problem in your home or school, you must clean up the mold and eliminate sources of moisture.

4) Fix the source of the water problem or leak to prevent mold growth.

5) Reduce indoor humidity (to 30-60%) to decrease mold growth by: Venting bathrooms, dryers and other moisture-generating sources to the outside Using air conditioners and de-humidifiers Increasing ventilation Using exhaust fans whenever cooking, dishwashing and cleaning

6) Clean and dry any damp or wet building materials and furnishings within 24-48 hours to prevent mold growth.

7) Clean mold off hard surfaces with water and detergent, and dry completely. Absorbent materials such as ceiling tiles, that are moldy, may need to be replaced.

8) Prevent condensation: Reduce the potential for condensation on cold surfaces (i.e., windows, piping, exterior walls, roof, or floors) by adding insulation.

9) In areas where there is a perpetual moisture problem, do not install carpeting (i.e., by drinking fountains, by classroom sinks, or on concrete floors with leaks or frequent condensation).

10) Molds can be found almost anywhere; they can grow on virtually any substance, providing moisture is present. There are molds that can grow on wood, paper, carpet, and foods.


SEVERAL WAYS TO HELP KEEP LEVELS LOW

By controlling the (RH) relative humidity level in a home, the growth of some sources of biologicals can be minimized. A relative humidity of 30-50 percent is generally recommended for homes. Standing water, water-damaged materials, or wet surfaces also serve as a great breeding ground for molds, mildews, bacteria, and insects. Below 20% moisture in most building materials is appropriate.

After you get your lab report back contact your medical provider to go over the results with!

Some biological contaminants trigger allergic reactions, including hypersensitivity pneumonitis, allergic rhinitis, and some types of asthma. Infectious illnesses, such as influenza, measles, and chicken pox are transmitted through the air. Molds and mildews can release disease-causing toxins. Symptoms of health problems caused by biological pollutants include sneezing, watery eyes, coughing, shortness of breath, dizziness, lethargy, fever, and digestive problems. These issues you should seek a Health Professional for advice and determination NOT a Mold Inspector.
A Home Inspection is NOT a mold inspection as fungi exists everywhere. If you want to know if you have mold, than you will need a mold inspection separate from a home Inspection since mold cannot be confirmed without lab testing and results. Not all molds are destructive or a health concern. Knowing what type of airborn molds you have are very important

Again seek a health care professional about family health risk. If mold is weakening the supporting structure or a moisture risk to the electrical or heating systems that is our main concern and to identify the health hazard molds for your Doctor to advise you on.Seek a healthcare provider for information on diseases, like humidifier fever, are associated with exposure to toxins from microorganisms that can grow in building ventilation systems and microorganisms that grow in home heating and cooling systems and humidifiers. Children, elderly people, and people with breathing problems, allergies, and lung diseases are particularly susceptible to disease-causing biological agents in the indoor air. The results found by a Mold Inspector should be brought to a Health professional to decide what the problem has been doing to your health if anything. A Home Inspection is NOT a Mold Inspection.


HOW DOES ANNRUEL HOME INSPECTIONS TEST AIR QUALITY?

1. First we do a visual and smell inspection to see if there is anything that sticks out to the trained eye and nose.

A) Inspect the grounds and outside of the home for moisture intrusion

B) Inspect the Roof, Gutters and any holes in the walls or roof

C) Inspect interior walls for moisture Intrusion

D) Inspect all plumbing in the house that could cause the problem

E) Inspect HVAC including ducts and vents accessable.

2. We use a Thermal imaging camera to see if we detect any moisture hidden in the walls, floors or ceiling.

3. We use a Commercial grade Moisture meter to verify the moisture content in the walls, floors or ceiling

4. We use a humidity Moisture meter to detect the levels of moisture in the air

5. We take one outside air sample with our air pump to send to the lab to get a base count for your area

6. We take at least one indoor air samples with our Air pump to send to the lab to find and identify issues in the air 150 ML

7. If Mold is seen in an area where it may come in contact with skin, We may take a mold lift sample to send to the lab

8. We send all samples to a Licensed Fully qualified and professionally trained tech at North East Labs

9. We Put the lab results and all information We gathered into a report and email it to the client

10. If any Air quality issues have been corrected We return for a re-inspection to make sure all is clear. For separate Lab fees if needed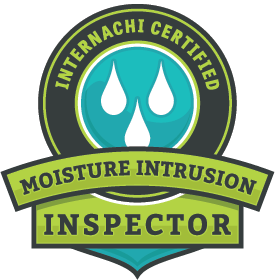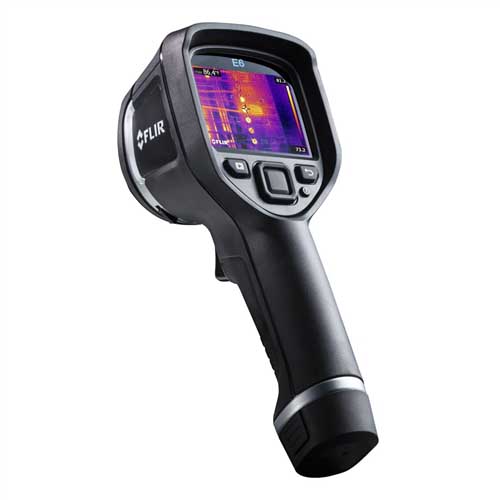 MOLD , WHAT IS IT AND WHERE DOES IT COME FROM?
If you have water damage call us before accepting your Insurance Company's Check!
JamesRuelMac@gmail.com