Email: Jim@annruelhomeinspections.com
SERVICE AREA INCLUDES BUT IS NOT LIMITED TO... Albion Augusta Auburn Bangor Belgrade Belgrade Lakes Bowdoin Bowdoinham Bruinswick Burnham Canaan Cape Elizabeth Chelsea China Clinton Cornville Cumberland Detroit Dresden Durham Fairfield Farmingdale Fayette Farmington Falmouth Freeport Gardiner Gray Greene Hallowell Hartland Kents Hill Lewiston Lisbon Madison Manchester Monmouth Mount Vernon Newport New Gloucester Norridgewock Oakland Palermo Poland Portland Pittston Pittsfield Readfield Richmond Rome Sidney South Portland Skowhegan Somerville Smithfield St Albans TroyUnity Vassalboro Vienna Waterville Wayne Westbrook Whitefield Windsor Winslow Windham Winthrop WIlton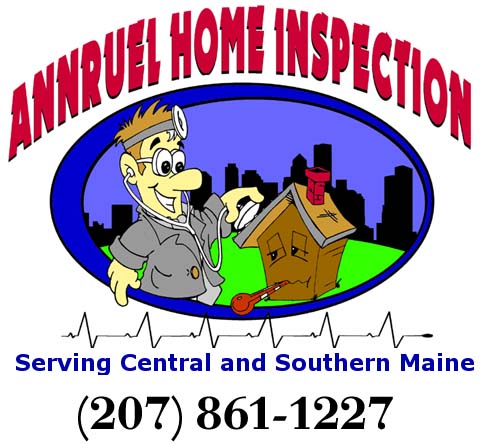 Nachi Certified Home Inspector

ABOUT ANNRUEL HOME INSPECTIONS
Your Maine Home Inspector














First of all because buying a home can quite possibly be the single largest investment in your lifetime before making this purchase you should be positive that you have the right inspection of the property made first to be as well informed as possible. This is why you should have a complete property inspection by AnnRuel Home Inspections. With Our experience of thousands of insurance inspections; training from the international association of Home inspectors, Rutgers University, Mueller Reports of New York, Southern Maine Community College as well as Spruce Environmental . Beyond the basic home inspection education we are a certified Mold inspector, certified by the Indoor air council and a member of the Maine indoor Air quality Council in Augusta.
Added free with every inspection We perform a thermal image inspection that we gained training for in a Thermal Image and Building Science Certification course. We know what your insurance company wants to see and what safety issues and property protection issues need to be addressed to protect you, your family and your investment. The proper inspection will save you thousands of dollars and should educate you on issues that every home owner needs to know as well as knowing what insurance adjusters are looking at when adjusting your rates can often save you more than the cost of the inspection in just the first year alone. You can be assured that Jim MacNaughton of AnnRuel home inspections has the expertise of years of experience and the educated Accuracy he has obtained with his long education background teamed with his genuine caring about his clients to perform your home inspection to the highest quality standards.All reports are usually emailed within 48 hours and are between 30 to 60 pages long. After any issues are corrected that we have discovered, Finally we perform FREE re-inspections to make sure the job was done correctly for you, due to the fact that we truly care about your trust placed with us.
First off Where does the Name AnnRuel come from?
AnnRuel is the middle names of Marlene Ann MacNaughton and James Ruel MacNaughton the Owners of AnnRuel Home Inspections
When did AnnRuel Start?
AnnRuel was first formed in 1980 as AnnRuel Services As the years went on, Home Inspections appeared to be the majority of the business with thousands of insurance inspections under his belt for companies such as Allstate, USAA, Tower Insurance, Liberty mutual and many financial lenders, Jim decided to use these talents where he was trained to inspect above and beyond what a normal home Inspection would be able to do, to become AnnRuel Home Inspections. Along with the years spent building homes with his father this was a great fit.
After several years of taking courses through Internachi, Southern Maine Community College and water test classes from Rutgers University as well as Radon Air testing through Spruce Environmental , AnnRuel Services now offers complete Home Inspections as a certified home inspector serving Maine. Based in Fairfield Maine
How much notice do you need before an Inspection?
We are a two man team that cuts the inspection time in half making it possible to book more jobs. We try to book the first inspection of the day before noon so that we can have time open for last minute inspections later in the day. So we may like to have a week or two notice but we have been able to fit in all last minute jobs
What is a Home Physical?
This is where every year or every other year, We come back and do a light inspection to see how everything in your home is holding up and to find what new problems might be about to happen and hopefully prevent costly losses. Usually we find things that can be fixed for a few hundred dollars and saves thousands of dollars of damage
What is Insurance Photography?
This can be anything and everything from shooting all aspects of a property that shows the building and cosmetic features to property damage or photos of special things you want your insurance to cover.
What is the difference from a handyman and a contractor?
A contractor builds from the ground up and works with all aspects of the construction, and a handyman has basic knowledge in a lot of practical purposes of construction but should only be used for repairs and minor construction.
Who Is AnnRuel Services?
James MacNaughton : Head Inspector
Marlene MacNaughton : Inspector
Derek MacNaughton: Inspector
Jessica MacNaughton: Inspector Air / Water Quality
Christopher Watts: Septic assistant Inspector
Floyd Frost: Assistant Inspector
Kira MacNaughton Spokesperson

Educational
Transcript
for James
MacNaughton
James Ruel MacNaughton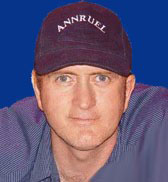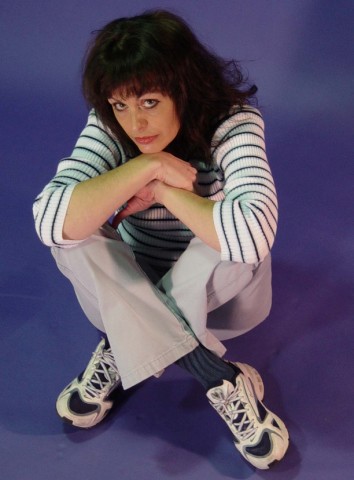 Marlene Ann MacNaughton
OTHER SERVICES THAT CAN BE ADDED TO A HOME INSPECTION

Water Test - Radon Testing - Mold & Air Quality Testing - Septic Inspections
Log home Inspections - Asbestos Testing - Lead Paint Inspection - Mold lift Sampling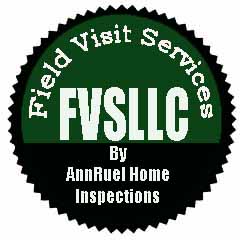 Why You Should Book AnnRuel Home Inspections Today!