SERVICE AREA INCLUDES BUT IS NOT LIMITED TO... Albion Augusta Auburn Bangor Belgrade Belgrade Lakes Bowdoin Bowdoinham Bruinswick Burnham Canaan Cape Elizabeth Chelsea China Clinton Cornville Cumberland Detroit Dresden Durham Fairfield Farmingdale Fayette Falmouth Freeport Gardiner Gray Greene Hallowell Hartland Kents Hill Lewiston Lisbon Madison Manchester Monmouth Mount Vernon Newport New Gloucester Norridgewock Oakland Palermo Poland Portland Pittston Pittsfield Readfield Richmond Rome Sidney South Portland Skowhegan Somerville Smithfield St Albans TroyUnity Vassalboro Vienna Waterville Wayne Westbrook Whitefield Windsor Winslow Windham Winthrop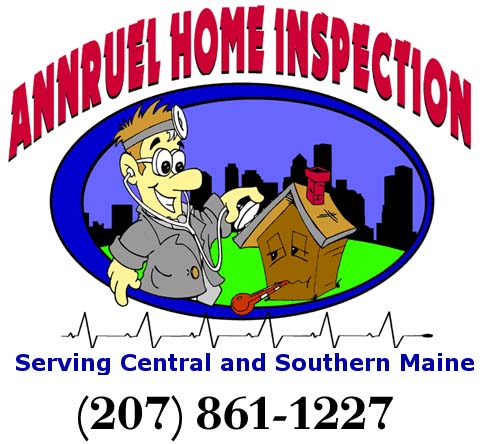 Nachi Certified Home Inspector


(207) 861-1227
What to check in a mobile home inspection
When you are buying a used mobile home you cannot afford to make a mistake, by hiring a regular home inspector who is not a certified Mobile home inspector. There are too many things that can go wrong that must be checked extremely close like the moisture levels in the bathroom/kitchen floor and walls that thermal imaging and moisture meters may catch that the naked eye would miss. We work with Foundation certifications to get mobile homes the HUD certifications that some lenders need to see and Most Home Inspectors in Maine have no clue about. A Mobile home roof is also an area that needs closer inspection. The ventilation in a mobile home is extremely important as too often I have personally found new roofing over rotted roof decking because someone replaced a leaking roof covering and trapped the moisture in the old roof.

Mobile Home closer look Items
First, we walk around the home to see what type of steps and/ or decks, and/or additions have been added to the home to see how it has been attached and what flashing has been used. A mobile home is designed only to support its own weight, any additions should be free standing and not bearing on the walls of the mobile home. We look around at the skirting to see how the air circulation is and if it is installed properly. Locating the manufacturers HUD plate or on double wide plates and photographing them for your records to verify this is the same number on the home you will be buying. The frame of a mobile home is Inter-connected large I-beams that we need to verify that they are not bent or heavily rusted.
Looking under the home we check to see if it is supported properly checking the foundation piers, to confirm that they are not damaged or leaning, that the holes in the pier blocks are facing upward utilizing the greatest strength of the cinder block. Checking the pier caps are not rotted or cracked, and any leveling shims are secure and dry. We examine the vapor barrier under floor framing for tears, deterioration, moisture, animal or rodent intrusion and sagging. Check for all tie downs and that they are secured to the slab and trailer properly. Confirm that they meet the standards in place at the time the home was installed. Checking the levelness of all doors and windows that they open and close properly and that recommended screens are on location. There are several unique things we should check on the standard Miller mobile home furnace with special care given to checking the chimney and fire box. The kitchen cabinets are often custom built for the home and connections have to be checked closer than other kitchens.
We charge the same for Mobile home inspections even when there are often more things to check but the sq footage is less than other homes.



If you are selling or buying a manufactured home, then most likely a foundation certification will be required. For all FHA and VA loans, an engineer's foundation certification is required that states that the home is placed on a permanent foundation that complies with the "HUD Permanent Foundation Guide for Manufactured Homes", dated 1996 by the US Department of Housing and Urban Development (HUD).

We have partnered with foundation engineers to offer you this service with a fast turn around that can be with a home and septic inspection or stand alone Service. Call today for details!!
Manufactured Home Foundation Certifications
WHAT DO WE CHECK IN A MOBILE HOME INSPECTION AND HOW IS IT DIFFERENT FROM A REGULAR HOME INSPECTION?

11 Church Street Oakland, Maine 04963